Insurance
You are in safe hands knowing that your equipment is being moved by a fully insured IT company.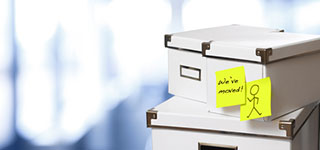 Refurbishments
Confiance IT solutions can also help with any refurbishments needed in your offices and we work closely with our partner company to provide your business with the working environment you require.
IT Office Relocation
With years of experience in internal and inter office moves within an international , multi-site company we have the knowhow on any office move. We have the expertise in IT hardware moves as well as the complete move package including personal belongings and office furniture.
We can provide services for any office moves, either internally or to another location. This would include decommissioning and the safe transportation of any IT equipment. Crates for all personal belongings are provided and transported, any furniture packed and moved to the new location. Our services include the full commissioning of the desktop PC's, printers and phones. Your office relocation will be in safe hands!
Be it a one person move or a complete office move we have a dedicated project team that will oversee and ensure the relocation is to your requirements. We will meet with you to discuss the relocations prior to the move and audit the equipment and users details in a move pack form ensuring we gather all the details.