Peace of Mind
Confiance IT Solutions like to give our customers the peace of mind knowing that their IT estate is maintained and supported for their business requirements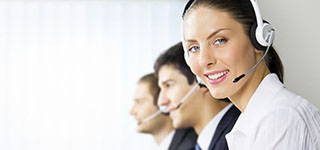 IT Services & Support
Confiance IT Solutions can provide quality, reliable and cost effective services to meet your businesses requirements through our wide range of experience working in the IT industry. We can provide the following services to help your business...

Moves, Adds & Changes
Complete moves management service
Surveys, technical & physical relocations, patching & documentation
IP Phones, TDM Phones, Desktops and faxes.
Cisco accredited network engineers
Hardware/software configuration

Onsite engineers

'Rack & Stack' of hardware
Existing customers can raise a ticket via our support portal.
Maintenance
IT equipment being an electrical piece of equipment will at some point have issues be it software or hardware related , we have to except the inevitable!
Confiance IT Solutions can provide maintenance packages for your IT estate to give your business peace of mind, knowing that we are only a phone call away ,we are able to help either remotely or by sending an engineer to site to fix the issues within the agreed SLA's.
Talk to us today to see how we can help your business with our range of maintenance and support packages.