Voice Solutions
We work with you to design and implement the best solutions for your business using the latest technology.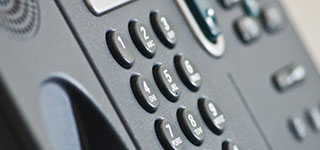 Voice Services
We can provide a number of voice services that can compliment your current or new voice solution helping you to streamline your business operations.
Business Telephone Systems
---
Unified communications has changed the way people are communicating in their day to day business. Unified communications has allowed us to use one platform or shared infrastructure to call, video, presence, instant message, fax or email someone using one platform. Phones now work on the IP network and integrate with desktop applications to make communicating with colleagues and clients more interactive.
 
With many years xperience across a number of platforms, from traditional voice systems , IP solutions and cloud telephony . We truly have most solutions covered .
Confiance can help you design and deploy new business telephone systems, to help streamline your business and reduce costs. We also have years of experience in traditional PBX systems specialising in the Nortel/Avaya systems. If you have legacy systems we are able to support this for you and help you plan and implement a new platform with a smooth transition plan to the new and exciting world of unified comunications.

There are a number of voice services that we can provide along with standard voice solutions. Confiance can provide solutions that work with your voice platform which include Voice Recording, Call Logging, Voicemail and Conference solutions.

We can also liaise with carriers to provide you with ISDN circuits and DDI ranges and manage these so we get the best rates for your business.
Please Contact Us for further information on a wide range of Voice solutions and services.